S. Jaishankar, the minister of external affairs, travelled to New York on Sunday to take part in the high-level 77th session of the United Nations General Assembly.
On the sidelines of a U.N. General Assembly meeting, India, the UAE, and France had their first trilateral ministerial meeting and explored a new, more modern approach to diplomacy that focuses on "active exchange" of ideas between strategic allies and UNSC members.
"A fruitful first trilateral ministerial conference between France, the UAE, and India. After the Monday meeting with French Minister for Europe and Foreign Affairs Catherine Colonna and UAE Foreign Minister Sheikh Abdullah bin Zayed Al-Nahyan, which was sponsored by the UAE, Mr. Jaishankar tweeted, "Active exchange of ideas between strategic allies and UNSC members."
Despite their differences, the three nations are strategic allies and discussions have centred on areas of overlap as well as how to define and concretize these overlaps moving ahead, according to government sources.
Mr. Jaishankar also met with Egyptian Foreign Minister Sameh Shoukry.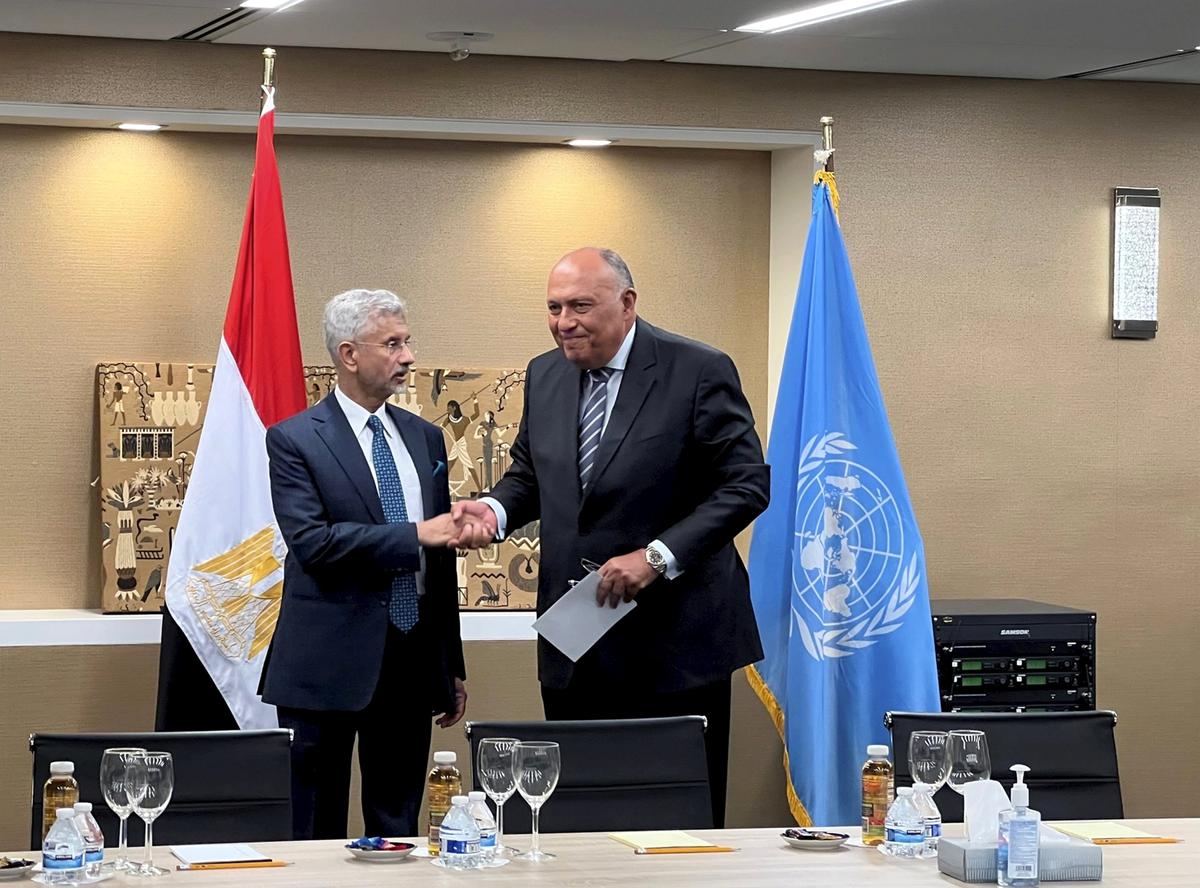 External Affairs Minister S Jaishankar with Minister of Foreign Affairs of Egypt Sameh Shoukry during a meeting on the sidelines of high-level UN General Assembly session in New York on September 19, 2022
| Photo Credit: PTI
"Our bilateral relations are expanding significantly in the fields of trade, investment, and defence. They will be strengthened even further by collaboration on new projects like green hydrogen and ammonia and the education sector. talked about how well we work together at the UN and NAM. recognised the benefits Egypt's G20 participation will have in 2015," he tweeted.